Rust Removal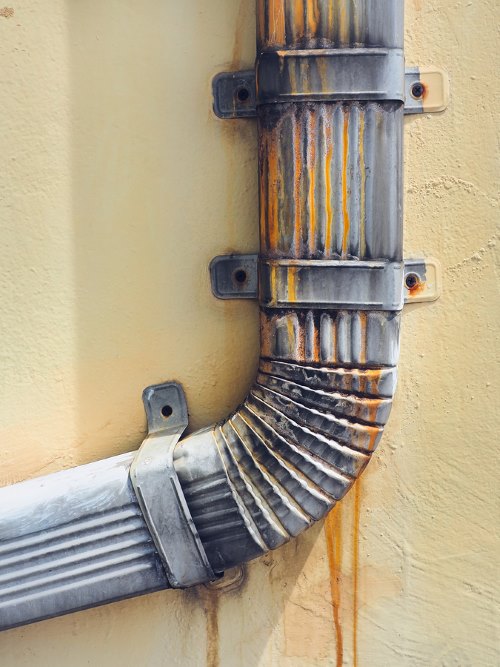 How do I remove these horrible rust stains? Rust is one of the most difficult stains to remove. It can penetrate deep into the surface of many different materials and drastically deteriorate the integrity of your property. Since 2000, LA Blast Away has been providing rust removal services to all area homeowners and businesses. Our expert technicians provide quality services and remove rust stains from many surfaces, without causing damage to the surface itself.
---
Call for a FREE Quote
---
Professional Rust Removal by LA Blast Away
Removing rust stains can be tricky since every surface is so different from one another. We know that standard pressure washing techniques won't remove those stubborn rust stains, but the technicians at LA Blast Away are fully trained and equipped to remove the toughest rust stains from just about any type of surface. If steel is left exposed, it will rust, and the rust will stain. When you have this happen, you want to call your leader in rust removal services sooner rather than later!

Some of these surfaces may include:
Concrete
Bricks
Tiles
Pavers
Stone
Stucco
Vinyl
Shingles
Asphalt
And more
How do rust stains form?
Leaky pipe
Drip Pans
Gutters
Outdoor air conditioners
Chimney caps
Exposed steel brackets
Snowblower or lawnmowers markings
Roof Flashings
Grills
Outdoor wall mounted fixtures
And so much more
Why choose LA Blast Away for your rust removal needs in?
Locally and family-owned business
23 years of experience
Licensed & insured staff
Expert technicians
Excellent customer service
Outstanding references
If you're looking for a rust removal contractor in your area, call us at (818) 873-2969 for your free estimate.
---
Call for Fast FREE Quote
---