Pool Deck & Patio Pressure Washing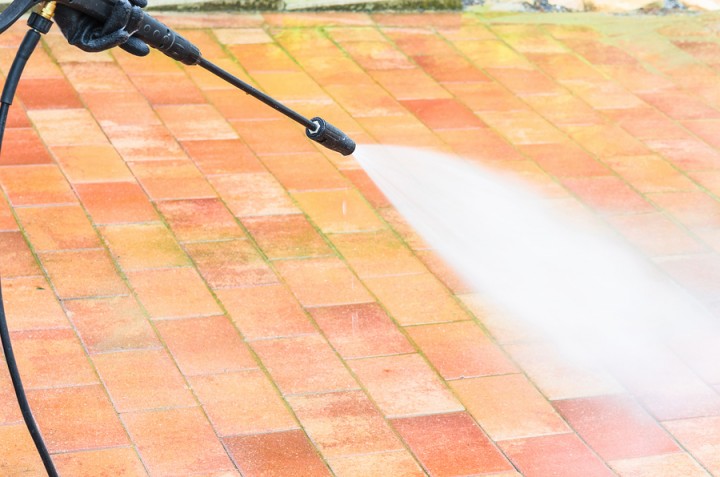 Here at LA Blast Away, we understand how much time and effort goes into maintaining a beautiful home for you and your family. That's why LA Blast Away prides ourselves on helping you keep your property looking it's best. Whether your pool deck and patio is an outdoor extension of your living space, or a public place to enjoy at an apartment complex or condo building, properly maintaining the pool deck or patio area is an essential part of maintaining property value.
---
Call for a Free Quote
---
Patio Cleaning by LA Blast Away
With over 23 years experience with pressure washing patios, LA Blast Away uses a safe and effective combination of chemicals and hot water to remove dirt, mildew, grime and any damage caused by the sun. Whether your patio is made of wood, cement, marble or brick, the trained power washing professionals at LA Blast Away use current technology and cleaning methods to safely and effectively blast away mold and mildew and give you a clean surface. Call us today for a free patio cleaning quote at (818) 873-2969.
Pool Deck Pressure Washing
Pool decks are perpetually wet, and where there is moisture, there is mold. Are you struggling to keep up with mold growing in the cracks and crevices of your pool deck? Call (818) 873-2969 and speak with an expert pressure washer who can keep that mold and mildew at bay! With the effective pool area pressure washing methods by the professionals at LA Blast Away, your pool deck will be cleaned to its maximum with minimum chemical harshness. All of your landscaping will be properly rinsed with chemical-free water both before and after our pressure washing process to ensure no plants, shrubs or flowers are damaged. All outdoor furniture will be appropriately removed for the pool deck cleaning process so that all of your personal items are safe and out of the way. Once our job is complete, you will find your furniture back in its proper placement, now sitting on a beautifully cleaned surface for you and your family to enjoy.
Call the preferred professional pressure cleaners at LA Blast Away to wash your pool deck or patio!
---
Call for Fast FREE Quote
---