Paver Cleaning
Paver Pressure Washing Services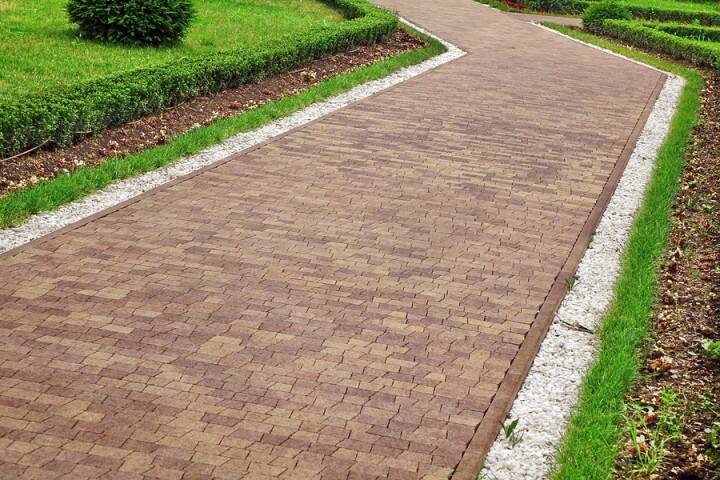 Maintaining pavers is key to keeping your property looking its best and protecting the lifespan of your outdoor living space. Beautifully paved areas create an alluring landscape, enhancing the aesthetic appeal of your home. Yet pavers pose a challenge as well. Maintaining them takes work. Dampness leads to the growth of mold and mildew, and pressure washing is the most effective way to keep them clean. If you've got pavers, but no time for upkeep, we've got a solution! Since 2000, LA Blast Away has quickly become the preferred choice for paver cleaning. We have over 23 years of paver cleaning experience and provide the best results to each and every customer.
---
Call for a FREE Quote
---
Experienced Paver Cleaning
LA Blast Away is well-trained and passionate about properly cleaning pavers. We pride ourselves on utilizing high-quality equipment to ensure a gentle, safe, and effective cleaning for your pavers. Our expert pressure washers use techniques to maintain a consistent distance from the water stream to the pavers to ensure all pavers are cleaned properly, without blasting out the sand that holds them in place.
Why Choose LA Blast Away for Paver Cleaning?
There are many pressure washing contractors in the area. At any given time, their trucks can be seen on local roads. How do you choose one that will do an effective job at cleaning your pavers at an affordable price? LA Blast Away takes the guesswork out of pressure washing. When you call (818) 873-2969 you can count on receiving:
Professionalism with every interaction
Schedule appointments adhered to
Fair, written quotes on pressure washing exterior surfaces
Special pricing on bundling more than one surface
Guaranteed work - we promise you will be satisfied
A fully insured and licensed contractor
When it comes to cleaning existing pavers to give them a new life, LA Blast Away is a leading provider in paver cleaning services. Call (818) 873-2969 for a FREE quote today!
---
Call for Fast FREE Quote
---