Awning Cleaning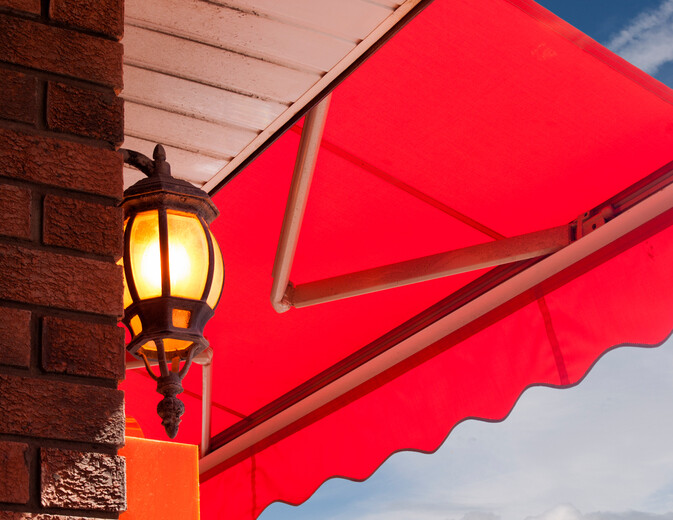 Whether your awning is providing protection from the sun or other weather elements, or offering curb appeal to your business, protecting and properly maintaining your awning is important. Residential and commercial awnings need to be cleaned on a regular basis in order to preserve the life expectancy of the awning. When was the last time you had your awning cleaned? If your awning looks weathered or dirty, it doesn't need to be replaced. Having the awning cleaned and protected will make the awning look new again at a fraction of the cost to replacing it!
---
Call for a FREE Quote
---
Safe & Effective Awning Cleaning Services by LA Blast Away
LA Blast Away has over 23 years of pressure washing experience using only high-quality awning cleaner to ensure your awning is not damaged in the process. Our safe and effective awning washing techniques will remove any mold, dirt, rust or bird droppings covering your awning. Our soft pressure washing method will clean your awning while providing the right amount of pressure that won't damage or tear your awning. We will wash and seal your awning to prevent any future damage caused by the sun's UV rays, mildew and water.
Call LA Blast Away for Awning Cleaning
LA Blast Away can clean many types of awnings including retractable, acrylic, polyester, cotton woven, vinyl, laminated and many more. We wash patio awnings, pool awnings, porch awnings, storefront awnings, car dealership awnings, hotels & apartment/condominium awnings, shopping center awnings, amusement park awnings, fast-food chain awnings/restaurant awnings, and so much more! Don't replace your awning - get it washed and back to "like new" condition by the experts! Call LA Blast Away to provide safe and effective awning cleaning to preserve and protect your awning for many years to come.
---
Call for Fast FREE Quote
---